Great days are here to stay.

---
Explore the many benefits of BoB loans.
Loan To Traders for Working Capital
  All business/service concerns having sales turnover upto AED 100 million and undertaking the business of trading in goods and services

Security: Assignment/mortgage of the immoveable property, personal guarantee, etc.
 The scheme aims at providing finance for working capital and other long-term purposes against the security of cash margin and/or immovable property

A single line of credit for working capital such as Overdraft, Trust Receipts, BP/BD/LCD, short-term demand loans, Letter of Credit, Bank Guarantees, and long-term requirements against the security of certain cash margin and/or immovable property

The working capital limit can be extended up to 20% of the projected sales turnover subject to following:
In case security is available (subject to maximum AED 3 million)

60% of the value of mortgage/assignment

50% of the value of the possessory pledge

In case of collateral security is not available (subject to maximum AED 3 million)

60% cash margin if the establishment is less than 3 years old

50% cash margin if establishment is > 3 years

Period: Working capital finance–renewable annually term loans - Up to 7 years
  Rate of interest*: Competitive rate of interest prevailing at the time of sanction
*Terms: Rates and charges are subject to change from time to time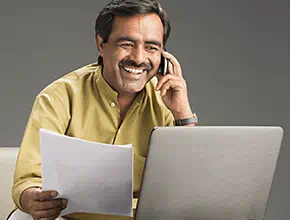 Request Callback
Please fill in these details, so we can call you back and assist you.