No matter where you are, we will serve you.

---
Experience smooth foreign exchange transactions.
Local Inter Bank Money market, forex money market and foreign exchange operations are integrated and looked after by treasury

Caters to the requirements of customers in respect of foreign exchange transactions through 6 branches and 7 EBSUs

Products offered: Forex spot and forward contracts, interest rate/forex derivatives

Deals in currencies, namely - INR, USD, GBP, EURO, SWISS FRANC, YEN, QATARI RIYAL, SAUDI RIYAL, KUWAITI DINAR and SINGAPORE DOLLAR

Quotes rates to corporate customers/HNIs for high value deposits

Equipped with modern technology and communication facilities

Integrated with global operations of the bank connecting all major centres of the world.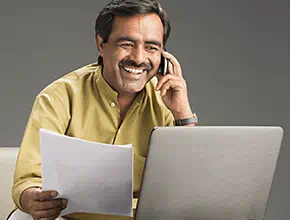 Request Callback
Please fill in these details, so we can call you back and assist you.