Schemes that will pave your growth.

---
Meet your working capital requirements.
The scheme aims at providing a single line of credit for meeting SME borrowers' working capital requirements as well as long-term requirements within the overall limit approved by the bank Hassle free single line of credit for working capital such as –
Overdraft

Trust Receipts, BP/BD/LCD

short term demand loans

Letter of Credit

Bank Guarantees

long term requirements will also be considered separately in addition to above if required

Loan amount: Upto AED 20 million for working capital requirement

Specific Term Loans can be considered separately

Period: Working capital requirements are renewable annually and long-term loans for maximum period of 7 years
  All business/service concerns having sales turnover upto AED 100 million

Security: Mortgage/assignment of property/possessory pledge/cash margin/personal guarantee, etc.
  Rate of interest*: Competitive rate of interest prevailing at the time of sanction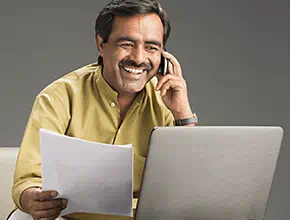 Request Callback
Please fill in these details, so we can call you back and assist you.