Quick fixing all your financial needs.

---
Competitive prices for syndicated loans.
Arranging/underwriting syndicated loans/Buyer's and Supplier's credit - We are highly active in arranging syndicated loans and have long experience of the same. Due to our global presence, we have a large no. of banks who participate in the loans arranged by us. With our global presence and expertise in credit and project financing, you can look forward to prompt, professional and customised service. Whatever is your financial need, we have a customised solution for the same. We can underwrite your loan (if other banks do not take it, we commit to taking the entire loan) to ensure that your project is not affected. So, if you are planning to raise large funds for longer/shorter terms, we can arrange the same for you at the most competitive terms in the shortest possible Buyers' credit and suppliers' credit facilities are also extended on most competitive terms

Arranging for Bonds/FRNs etc. - We also arrange long term funds by way of Bonds/FRNs, convertible bonds or any other debt instruments

Big ticket size exposure possible - Being one of the biggest banks in India, our risk appetite is also excessively big and we can take larger exposures, even exceeding USD 200 Mn. Thinking of raising big funds from the market? Do not forget the Bank of Baroda

Financing merger and acquisition/takeover - During the growth, mergers/takeovers are inevitable. You dream big and our bank is there to support. You can look forward to us for funding takeover target, collaboration, arranging for private equity etc.

Participation in syndicated loans/project financing at various levels -

We also actively participate in syndicated loans in primary market

Advisory services to corporate planning to enter India

Advisory services to corporates for setting up projects in the UAE

Investment banking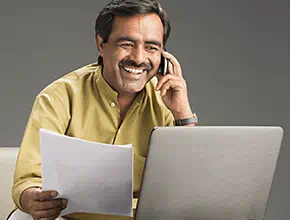 Request Callback
Please fill in these details, so we can call you back and assist you.