Road to your long-term goals and vision.

---
Explore our range of current accounts for your business.
Bank of Baroda offers different type of deposit accounts to meet your financial goals and secure your future. Choose from our wide range of deposit products that are specifically designed to keep your unique requirements in mind.
Get started with the best of banking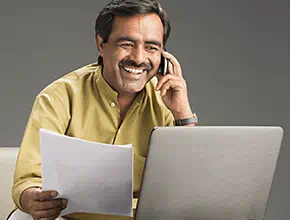 Request Callback
Please fill in these details, so we can call you back and assist you.

How can I open an account with your branch ?

Opening an account is very easy, provided you can furnish documentary evidence of your identification. Account opening form can be collected from our branch. This form contains list of documents required to be furnished for opening an account.

For More information on Savings Account Click Here
For More Information on Current Account Click Here
For More Information on Special Current Account Click Here

Is interest earned on my deposits kept with the branch subject to taxation ?

No. No Tax is levied on the interest earned on deposits in U. A. E.

Can I deposit cash in my account ? Tell me the details of formalities, if any.

Yes. You can always deposit cash in your accounts. However, it is our experience that deposits by way of cheques are always more convenient and risk free.

Do you levy any fees/ charges for collecting Cheques payable to me anywhere in UAE ?

Charges are levied as per CBUAE guidelines, if any.