बचत करना अच्छाथ है. सावधानीपूर्वक बचत करना और भी अच्छा. है.
हमारे विभिन्न बड़ौदा बचत खातों में से चयन करें.
Equipment/Heavy Vehicle Finance
 The scheme aims at providing finance for the purchase of heavy-duty equipment for business concerns, undertaking the business of construction and/or equipment leasing to construction companies etc.

For purchase of heavy-duty equipment such as cranes, forklifts, wheel loaders, excavators, motor graders, crushers, bulldozers, road rollers, ready mix carriers, mixers, etc.

Loan amount: Depending on the cost of equipment to be purchased subject to a maximum of AED 5 million.

Period: Up to 7 years
___ % ब्या)ज अर्जित करें
निःशुल्क नकदी जमा
आपकी उंगलियों पर आसान मोबाइल बैंकिंग
इंटरनेट बैंकिंग के लिए एक्से स
सुविधाजनक तथा परिचालन के लिए आसान
अनेक बार आहरण का विकल्पे
कोई छुपी लागत नहीं
डीआईसीजीसी द्वारा बीमाकृत जमाराशियां
डेबिट कार्ड के लिए पात्र
निःशुल्कब चेक बुक
  Rate of interest*: Competitive rate of interest prevailing at the time of sanction

*Terms: Rates and charges are subject to change from time to time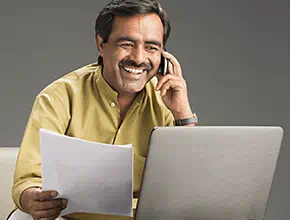 Request Callback
Please fill in these details, so we can call you back and assist you.