बचत करना अच्छाथ है. सावधानीपूर्वक बचत करना और भी अच्छा. है.
हमारे विभिन्न बड़ौदा बचत खातों में से चयन करें.
Salary-Account-ADE : Key features
Salary Account tailor made for corporate clients in Abu Dhabi Emirates for any resident Individuals.
Opened basically for Salary purpose to anyone
 Joint Account is not permitted
Account can be opened in AED currency only.
Interest *0.40% p.a. (subject to change)
No cheque book facility
Debit card/ Internet Banking/Mobile Banking facility available
All A/cs are opened based on KYC guidelines as prescribed by the Central Bank of the UAE
Remittance to India through ATM/Internet Banking/Mobile Banking
Salary-Account-ADE : Documents Required
Duly filled account opening application form (signed in front of bank officials)
Photocopy of valid passport including address page and valid VISA page
Copy of valid Emirates ID
Photocopy of valid labour contract
No objection certificate from sponsor
Two recent passport-size photographs
Copy of Tenancy contract/Ejari wherever applicable
Original documents to be presented for verification
Salary-Account-ADE : Charges
As applicable from time to time, please refer Service charges guidelines separately or click Service charges to see more details.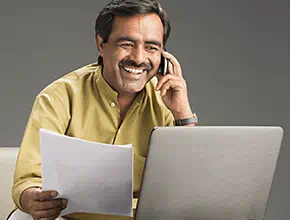 Request Callback
Please fill in these details, so we can call you back and assist you.