बचत करना अच्छाथ है. सावधानीपूर्वक बचत करना और भी अच्छा. है.
हमारे विभिन्न बड़ौदा बचत खातों में से चयन करें.
Safe deposit Box (Lockers)
Stop storing too much jewellery and valuables in the house! Bank of Baroda provides you with Safe Deposit Lockers - a safe, trustworthy space to store your valuables, jewellery, documents and other things dear to you. Bank safety lockers dodge security issues that are impediment in case of natural calamities.
We welcome the residence of UAE to provide the Safe Deposit Box (Lockers) facility to individual customers. This facility is available in Karama Dubai & Rasal -Al Khaimah branch only.
| | | | |
| --- | --- | --- | --- |
| Dubai | 97143136670 | 97143136616 | |
| Ras Al Khaimah | 97172269377 | 97172269388 | |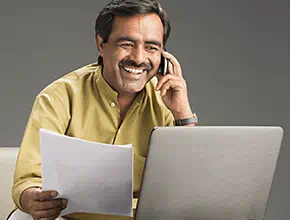 Request Callback
Please fill in these details, so we can call you back and assist you.