A scheme that gives you complete freedom of movement.

---
Get heavy-duty equipment as well as vehicles.
We offer facility for syndication of credit facilities as well as participate in Loan syndication/ Foreign Currency Term Loans (FCTL)/ ECB for Indian Corporates, Overseas Indian Joint Ventures and other corporates.
We offer the following credit facilities in or outside UAE in any currency other than Dirham(AED). To know who can be a cleint kindly use the link "Who can be a client ".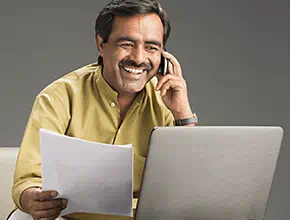 Request Callback
Please fill in these details, so we can call you back and assist you.

What is a syndicated loan?

A syndicated loan involves multiple lenders participating in a large loan, organised and serviced by a main bank.

How Does a Syndicated Loan Differ From a Regular Bank Loan?

Syndicated loans involve multiple lenders providing funds to a borrower, typically for large-scale projects, with each lender potentially having different terms and conditions. Regular bank loans, on the other hand, are provided by a single bank.

How is The Interest Rate Determined for a Syndicated Loan?

Syndicated loan interest rates depend on market conditions, borrower creditworthiness, loan tenure, and size.
These loans often have floating rates based on benchmark rates like LIBOR or EURIBOR.
The interest rate for syndicated loans includes a margin added to the benchmark rate.