Powerful support for strong ideas

---
For small and medium traders and corporates.
Project Finance : Key Features
 Purpose - for setting up new projects, expansion of existing projects, long term funds requirement for any other general corporate purpose etc.

Loans offered in AED, US Dollars, Euro and Sterling Pound to any small and medium traders, corporate for working capital purpose

The minimum tenor is 36 months; however, the maximum tenor is 5 to 7 years

No minimum and maximum loan amount.
Project Finance : Charges
Rate of interest: As per mutual Agreement

*Terms: Rates and charges are subject to change from time to time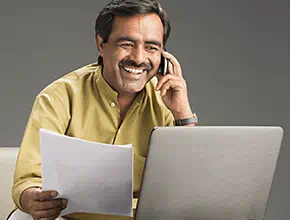 Request Callback
Please fill in these details, so we can call you back and assist you.

What do you mean by project financing?

Project finance is a financing method for long-term projects which establishes a separate financial structure independent of the sponsors' balance sheet where lenders provide funding based on the projected cash flows of the project.

What are the key factors considered by lenders while assessing project finance proposals?

When evaluating corporate and project finance proposals, lenders consider certain factors :

Feasibility and viability of the project.
Financial framework and risk profile.
Borrower's creditworthiness.
Potential for cash flow generation.
Assessment of environmental and social impact.
Compliance with legal requirements.

What types of projects are eligible for project finance, and what are the typical industries that use this financing method?

Project finance is commonly used for sizable, capital-intensive projects with significant investment requirements and long-term revenue potential. These projects can include setting up new infrastructure or expanding existing facilities.