Small and powerful, our 'SME Factory'.

---
Get your banking requirements met.
Being in the UAE for the last 38 years, we understand the importance and significance of SMEs in the UAE. Keeping this in view, we have created a dedicated and specialised outfit called 'SME factory' to meet all the banking requirements of SMEs in the UAE in the most efficient and cost-effective way. The 'SME factory' works on the assembly line principles to process credit facilities in the most efficient and time-bound manner. We received the 'Best Business Start-Up Scheme' award for the SME for the year 2011 from the highly reputed business magazine 'The Banker's Middle East' .
 Specialised approach – a separate set up

Focused attention

Professional staff, exclusively dealing with this sector only

Streamlined processes – leading to reduction in turnaround time
Works on assembly line principle

Excellent idea about industry/market developments

The model works on assembly line principles with simplified processes

Every activity has a fixed time limit

Entire process flow is well defined
Each department must meet its deadlines

Use of latest technology and in-house skilled man power to deliver focused services to SME customers

Takes care of marketing/sales (sales hub) and credit processing/sanction (credit hub) under single umbrella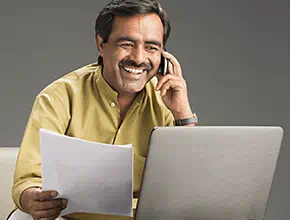 Request Callback
Please fill in these details, so we can call you back and assist you.

An SME is a business with fewer than 250 employees and annual revenues below AED 250 million. However, the definition may vary depending on the industry.

What types of SME loans does Bank of Baroda UAE offer?

We offer SME loans like working capital finance, term loans, and project finance.
Our specialised setup and dedicated staff cater specifically to SME customers.
We employ streamlined processes based on assembly line principles for faster turnaround time.
Marketing/sales and credit processing/sanction are handled together for efficiency.
Latest technology and skilled manpower are utilised to provide focused services.
We have a strong understanding of industry/market developments for tailored solutions for SMEs.

How do I open a SME loan account with Bank of Baroda UAE?

To open a SME loan account with Bank of Baroda UAE, fill out the application form, attach the necessary documents, and submit it at our branch.