Your trusted partner for dreams coming true.

---
Easy and flexible loan repayment options.
Advance Against Property to Non Individuals
Higher limit up to AED 20000000.
Higher repayment period up to 84 months
Competitive rate of interest
No Hidden Charges

Interest charges on Daily Reducing Balance
UAE Nationals / Expatriates / PIO / OCI
Non individuals business entities (except LLC)
For any purpose other than speculation
Tenor - Term Loan – Max. 7 Years
Overdraft- 12 Months subject to annual review with 15% annual step down in the limit

Limit- Min. – AED 100,000 Max. AED 20,000,0000
Interest Rate and Charges

Interest Rates

| | | |
| --- | --- | --- |
| Option | I | II |
| Margin | 50% of Market Value | 40% of Market Value |
| ROI | 3.00% plus 3 months EIBOR with minimum of 4.00% Pa | 3.50% plus 3 months EIBOR with minimum of 4.50% Pa |

Processing Fees

0.50% of sanctioned limit

Min. – AED 1000/-

Max. – AED 25000/-
Debt Management Tool/Guidelines as per Compliance of Consumer Protection Standards of CBUAE
WARNING:
- If you do not keep up your repayments/payments, you may lose your property
- You may have to pay penalties if you pay off a loan/financing early
- Refinancing your loans/financing may take longer to pay off than your previous loan/financing and may result in paying more in interest/profit
- If you do not meet the repayments/payments on your loan/financing, your account will go into arrears. This may affect your credit rating, which may limit your ability to access financing in the future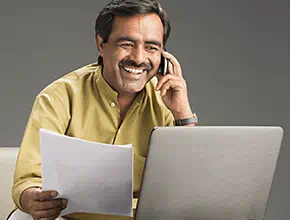 Request Callback
Please fill in these details, so we can call you back and assist you.

Who can apply under this scheme?

Non Individual business entities

What is the maximum amount I can borrow under this scheme?

You can borrow max. Up to AED 20 Million

What type of facility available under this scheme?

Facility can be availed in form of demand Loan, Term Loan and Overdraft only

What is the Maximum Period up to which I can avail under this scheme?

Term Loan- Max. Up to 7 years
Overdraft- 12 months subject to annual review with 15% annual step down in the limit

Do you offer early settlement under this scheme?

Yes you can repay your loan before maturity

What is the charge for early settlement?

No charges for early settlement