Your trusted partner for dreams coming true.

---
Easy and flexible loan repayment options.
Get started with the best of banking
Age- Individual- Min. 21 Years
Max. Salaried- 65 years Non salaried – 70 years including loan tenor


Tenor - Term Loan – Max. 7 Years
Overdraft- 12 Months subject to annual review with 15% annual step down in the limit


 Baroda home Loans offer you the flexibility for acquiring ready to occupy house/flat from developers or by choosing re-sale properties and takeover of from other banks.

Higher limit up to AED 500,000 & Repayment period up to 48 months


Maximum- For salaried Class - 65- years at loan maturity For Others – 70- years at loan maturity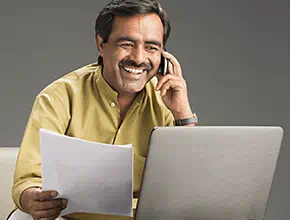 Request Callback
Please fill in these details, so we can call you back and assist you.

What are the types of loans offered by Bank of Baroda UAE?

Types of loan options provided by Bank of Baroda UAE:

Personal loans
Home loans
Car loans
Loan against property

These loan options cater to the diverse financial requirements of customers

What are the eligibility criteria for getting a loan from Bank of Baroda UAE?

Eligibility criteria for Bank of Baroda UAE loans:

UAE residency
Stable income
Minimum age of 21

Additional criteria may vary based on the loan type.

What is the repayment period for loans offered by Bank of Baroda UAE?

Loan repayment periods can vary from 12 to 48 months, depending on the loan type and borrower's creditworthiness.