Schemes that will pave your growth.

---
Meet your working capital requirements.
Line of Credit : Key Features
The scheme aims at providing a single line of credit for meeting SME borrowers' working capital requirements as well as long-term requirements within the overall limit approved by the bank Hassle free single line of credit for working capital such as –
Overdraft

Trust Receipts, BP/BD/LCD

short term demand loans

Letter of Credit

Bank Guarantees

long term requirements will also be considered separately in addition to above if required

Loan amount: Upto AED 20 million for working capital requirement

Specific Term Loans can be considered separately

Period: Working capital requirements are renewable annually and long-term loans for maximum period of 7 years
Line of Credit : Eligibility
  All business/service concerns having sales turnover upto AED 100 million

Security: Mortgage/assignment of property/possessory pledge/cash margin/personal guarantee, etc.
Line of Credit : Charges
  Rate of interest*: Competitive rate of interest prevailing at the time of sanction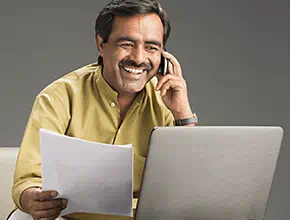 Request Callback
Please fill in these details, so we can call you back and assist you.

What is a line of credit loan from Bank of Baroda UAE?

Bank of Baroda UAE's Line of Credit loan offers SME borrowers a single credit line to fulfill both their working capital and long-term needs up to the maximum limit set by the bank.

How does the line of credit loan work?

A line of credit loan provides borrowers with access to a revolving credit facility with a pre-approved limit. Interest is charged only on the borrowed amount, and the funds can be used for various business purposes as long as they remain within the credit limit.

What are the eligibility criteria for a line of credit loan?

A satisfactory track record and financial assessment based on the company's business model are required to apply for a line of credit loan.