No matter where you are, we will serve you.

---
Experience smooth foreign exchange transactions.
Treasury Banking : Overview
Local Inter Bank Money market, forex money market and foreign exchange operations are integrated and looked after by treasury

Caters to the requirements of customers in respect of foreign exchange transactions through 6 branches and 7 EBSUs

Products offered: Forex spot and forward contracts, interest rate/forex derivatives

Deals in currencies, namely - INR, USD, GBP, EURO, SWISS FRANC, YEN, QATARI RIYAL, SAUDI RIYAL, KUWAITI DINAR and SINGAPORE DOLLAR

Quotes rates to corporate customers/HNIs for high value deposits

Equipped with modern technology and communication facilities

Integrated with global operations of the bank connecting all major centres of the world.
Treasury Banking : Nostro Details
BANK OF BARODA DUBAI UAE –standard settlement instructions SSI (TREASURY BIC CODE-) BARBAEADXXX OUR NOSTRO ACCOUNTS WITH OTHER BANKS
Sl. No.
Currency
Correspondent
SWIFT BIC Code
Account No./ IBAN
1
AED
CENTRAL BANK OF UAE
CBAUAEAAXXX
AE15 0010 0020 0001 1201 001
2
CHF
UNION BANK OF SWITZERLAND, ZURICH
UBSWCHZH80A
02300000088 18005 0000C
3
EUR
STANDARD CHARTERED BANK, FRANKFURT
SCBLDEFXXXX
500380308
IBAN: DE65512305000500380308
4
GBP
BANK OF BARODA, LONDON
BARBGB2LXXX
SORT CODE 608386
IBAN: GB52BARB60838692000552
5
INR
BANK OF BARODA, MUMBAI
BARBINBBVAC
03810200000864
6
JPY
BANK OF TOKYO MITSHIBISHI, TOKYO
BOTKJPJTXXX
653 0467847
7
KWD
NATIONAL BANK OF KUWAIT
NBOKKWKWXXX
1000407940
IBAN: KW85NBOK0000000000001000407940
8
QAR
QATAR NATIONAL BANK, QATAR
QNBAQAQAXXX
0001 800548 001
IBAN: QA60QNBA000000000001800548001
9
SAR
RIYADH BANK, RIYADH
RIBLSARIXXX
9250010289940
IBAN: SA2920000009250010289940
10
SGD
STANDARD CHARTERED BANK SINGAPORE
SCBLSGSGXXX
0106652060
11
USD
STANDARD CHARTERED BANK, NEW YORK
SCBLUS33XXX
3582023286001
12
USD
BANK OF BARODA, NEWYORK
BARBUS33XXX
93010200000083
There may be charges applicable for processing transactions through above Nostro accounts. Customers are requested to confirm the same through their base branch before performing any transaction.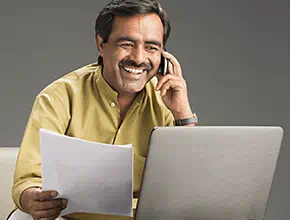 Request Callback
Please fill in these details, so we can call you back and assist you.

What is the treasury function in banking?

Treasury banking is a specialised field that caters to the investment and risk management requirements of institutional and corporate customers.

Key functions of banking treasury include:

Funds management and money market operations.
Foreign exchange dealings and proprietary trading.
Maintaining statutory requirements.
Asset liability management.
Undertaking derivative transactions.

What services are offered by Bank of Baroda UAE treasury?

Treasury oversees integration and management of local interbank money market, forex money market, and foreign exchange operations.
Caters to foreign exchange requirements through six branches and seven EBSUs.
Offers forex spot and forward contracts, interest rate/forex derivatives.
Handles currency dealings in various currencies, namely- INR, USD, GBP, Euro, Swiss granc, Yen, Qatari Riyal, Saudi r, Saudi riyal, Kuwaiti dinar and Singapore dollar.

Who can benefit from treasury banking services?

Treasury banking services benefit customers a range of customers-
Foreign currency transactions or need to hedge their exchange rate risk.
Importers who purchase foreign currencies for payments.
Exporters who sell foreign currencies they receive or will receive.
Customers who need to remit funds in foreign currency also benefit from these services.