Your trusted partner for dreams coming true.

---
Easy and flexible loan repayment options.
Top up Loan : Key Features
Higher limit up to AED 5000000
Repayment period allowed up to residual period of existing Home loan
Low interest rate
Low Processing Fee
No Hidden Charges
Interest charges on Daily Reducing Balance
Top up Loan : Eligibility
Existing home loan borrowers having satisfactory conduct in account
For constructing, purchasing or renovating a house for owner occupier or investment purpose
Age
Minimum – 21 years
Maximum- For salaried Class - 65- years at loan maturity For Others – 70- years at loan maturity
Limit - Min. – AED 100000/- Max -AED 5000000/-
Top up Loan : Charges
| | |
| --- | --- |
| Interest Rate | 350 bps over 3 months EIBOR. |
Processing Fees-1.00% of loan amount max – AED 25,000/-
Top up Loan : Warning Box
Debt Management Tool/Guidelines as per Compliance of Consumer Protection Standards of CBUAE
WARNING:
- If you do not keep up your repayments/payments, you may lose your property
- You may have to pay penalties if you pay off a loan/financing early
- Refinancing your loans/financing may take longer to pay off than your previous loan/financing and may result in paying more in interest/profit
- If you do not meet the repayments/payments on your loan/financing, your account will go into arrears. This may affect your credit rating, which may limit your ability to access financing in the future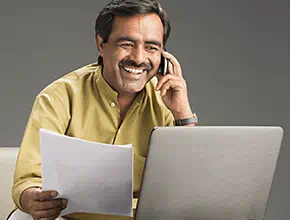 Request Callback
Please fill in these details, so we can call you back and assist you.

What is a top-up loan, and how is it different from a regular personal loan?

Top-up loans are additional loan amounts available on existing personal loans, offering a lower interest rate and faster disbursement. They are exclusively offered to current customers with a strong repayment history. Standard personal loans, on the other hand, are standalone loans.

Who is eligible for a top-up loan, and what are the eligibility criteria?

Eligibility for Bank of Baroda UAE top-up loan.

Existing clients with a house loan or personal loan.
Satisfactory repayment track record.
Minimum income requirements.

What are the documents required to apply for a top-up loan?

Documents required for top-up loan application include:

Completed application form.
Copy of Emirates ID or passport.
Bank statements showing loan instalments.
Evidence of income.

Who can apply for a Top up Loan?

Existing Home Loan borrowers of Bank of Baroda having satisfactory Conduct in account

What is the maximum amount I can borrow under this scheme?

You can borrow max. Up to AED 5 Million

What is the Maximum Period up to which I can avail Top Loan?

You can avail Top up Loan maximum up to residual period of existing Home Loan.

Do you offer early settlement of Top up Loan?

Yes, you can repay your Top up loan before maturity of loan

What is the charge for early settlement?

We charge 1.00% + VAT of the outstanding Loan amount up to a max. of AED 10,000 as an early settlement fee.