No matter where you stay, we take care

---
Savings account for non-residents of UAE.
Saving Account (NRE) : Key features
For non-residents of UAE, who are either GCC Nationals or Indian national including Person of Indian Origin.
For investment, maintenance of their property in UAE etc.
Account can be opened in AED, USD, GBP and EUR currency
Interest *0.40% p.a. (subject to change)
No cheque book facility
All A/cs are opened based on KYC guidelines as prescribed by the Central Bank of the UAE
Remittance to India through ATM/Internet Banking/Mobile Banking
Saving Account (NRE) : Documents Required
Duly filled account opening application form (signed in front of bank officials)
Document justifing to have financial intrest in UAE
Copy of Passport
Two recent passport-size photographs
Copy of current address proof
Valid Identity proof (like EID in UAE)
Original documents to be presented for verification
Saving Account (NRE) : Charges
As applicable from time to time, please refer Service charges guidelines separately or click Service charges to see more details.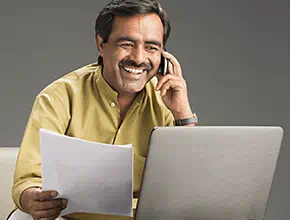 Request Callback
Please fill in these details, so we can call you back and assist you.